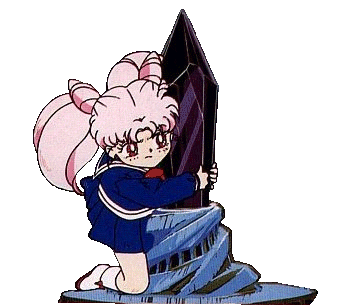 Even Small Lady has her dark side. . .
You are about to step into a world of shall we say wickedness. Where even the purest
of hearts and most innocent can be deceived and lured into a world of Darkness.
It just so happened to Small Lady (Chibi-Usa) in Sailor Moon R, now she's known as the elusive, seducing Wicked Lady. . .
Vote for me at Sailor Moon Top 100!

Dark Images
Pictures, scans, and photographs of Wicked Lady herself.





Nega-Sounds
Wicked Lady's sounds, music, and animated GIF's.

To the Moon and Back
Links and webrings to other Wicked Lady and villian sites.
Deadly Designs
Wicked Lady desktop themes, wallpapers, and Winamp skins.
Link to me please!
Copy and paste this code to link to this page.








©2001 Deadly Whispers
Do not take any of my images!!! If I find anyone who has stolen an image that I have made
I will punish you to the fullest extent of the law, which means I will chase after you with the SporkOfDeath!

E-mail me!!!




Site created March 13, 2001.



FastCounter by bCentral